April 2, 2015
The Jewish Book Council's Beth Kissilef's interview with George is part of the Council's on-line series The Prosen People.
Click on the photo at right to read the full interview.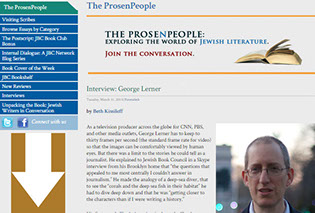 November 25, 2014
George was interviewed by Deborah Kalb for Book Q&A's with Deborah Kalb.
Click on the photo at right to read the full interview.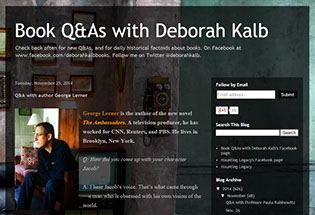 October 1, 2014
George was part of the Afridiaspora/The Salon fiction panel at BookCourt Sept 30 with novelists Deji Olukotun (Nigerians in Space), Nana Brew-Hammond (Powder Necklace), and Alain Patrice Nganang (Dog Days). Thanks to our host Nana-Ama Kyerematen of Afridiaspora, and Chiwoniso Kaitano and Martin Rowe of The Salon@BookCourt.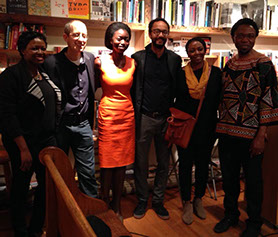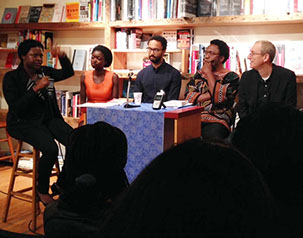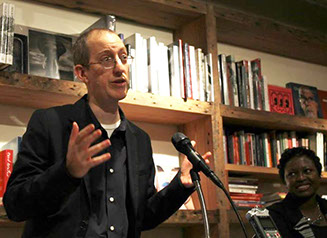 September 24, 2014
A great night of fiction with novelists Mary Morris and Amy Brill joining George at Brooklyn's Spoke The Hub last night. The event was hosted by Chiwoniso Kaitano and Donnaldson Brown.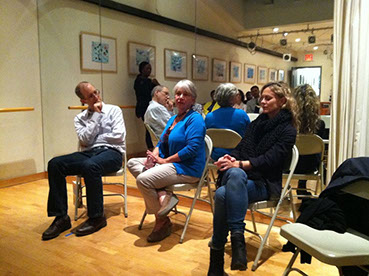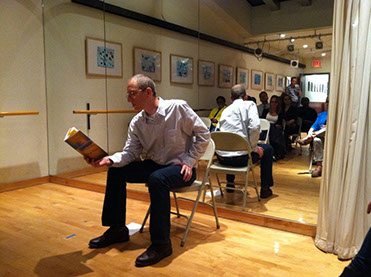 September 22, 2014
George's essay on the music that inspired and influenced The Ambassadors has just been published at Largehearted Boy. Click the logo to read the piece and link to an audio playlist of all the tracks.

September 17, 2014
It was a packed house at the Park Slope Community Bookstore in Brooklyn last night for George's The Ambassadors book launch.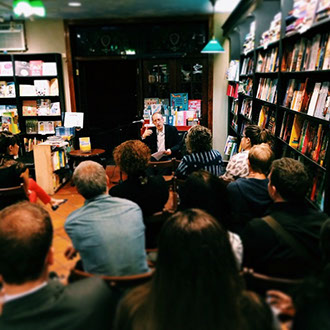 September 9, 2014
The Daily Beast published George's essay -- "We Interrupt This Broadcast" -- on the transition from television news producer to debut novelist in writing The Ambassadors. Click the Daily Beast logo to read the essay.
September 9, 2014
George has been interviewed by writer Doreen Akiyo Yomoah in Authorlink. The interview was conducted from Yomoah's base in Dakar, Senegal. Click on the Authorlink logo to read the entire interview.

September 6, 2014
The trailer for The Ambassadors has been released. Visit the Videos page to watch it.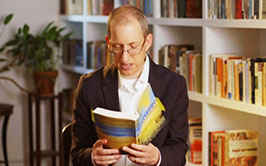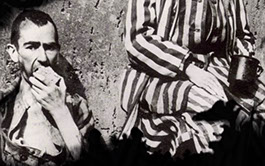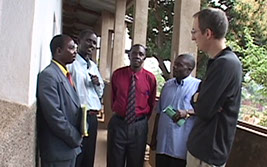 September 1, 2014
The Ambassadors is available for pre-order, and some copies may even be found in your local independent bookstore.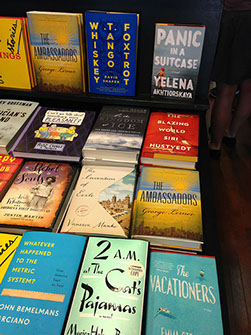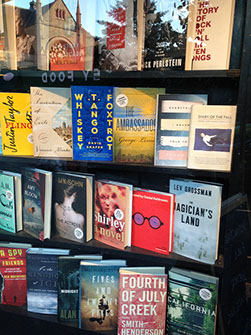 June 20 2014
LAUNCH PARTY FOR THE AMBASSADORS
THE AMBASSADORS's official launch party takes place Tuesday, September 16 at the Community Bookstore in Park Slope, Brooklyn. George will read from and discuss his new novel.
THE AMBASSADORS LAUNCH PARTY
Tuesday, September 16
7pm
Community Bookstore
143 7th Ave, Brooklyn, NY 11215
(718) 783-3075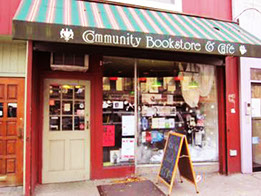 April 7 2014
PUBLISHING DATE SET FOR THE AMBASSADORS
THE AMBASSADORS will be published by Pegasus Books in September 2014.